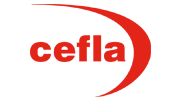 Ashley Ann are a highly successful family run business founded over 30 years ago, and are a premier manufacturer of high quality Kitchens and bedrooms. Their state of the art manufacturing facility, based in Northern Scotland, has 160 employees supplying 8 of their own retail showrooms and many independent retailers across the UK.
MD, Stephen Bremner, and his production team are constantly looking for ways to improve their manufacturing and quality, and identified their finishing process as an area that required further investment and improvement. Currently their products are sprayed manually and Stephen wanted to investigate a more automated solution to provide consistent high quality finishing whilst improving throughput and material savings. After successful investigations and visits to happy Cefla customers in the UK, an order has been placed for a line consisting of an infeed conveyor with pre-heating unit, a CEFLA Mito 2 arm reciprocating machine with outfeed connected to an Aquadry tunnel for solvent or water based paints. The process is as follows: The parts are cleaned, sprayed, and passed through the Aquadry tunnel simultaneously, where the parts are unloaded "dry to dust" so there is no fear of the finished parts being contaminated by particles in the atmosphere.
Mito
Mito is the flexible, modular oscillating spray machine for small and medium outputs.
READING BARRIER
MITO is equipped with a high-precession photodiode reading barrier for scanning incoming workpieces. Precise scanning of workpieces' size and the processing of their position by the control software allows spraying to be optimised, minim…
Aquadry Line
The CEFLA Aquadry is an in-line system for drying mainly water based paints. This combined in-line system associates the effectiveness of high speed hot air and high radiation capacity IR lamps. It is the most efficient system for drying water-based paints, because it cuts the times needed to evaporate any water contained in the finishes.
The hot air ventilation creates a high flow-rate area. The optional infra-red lamps can have differential wavelengths and penetration depths. Find out more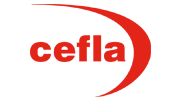 The Ashley Ann line is the perfect solution for bespoke manufacturers wanting to use solvent or water based paints with excellent drying results, small batch production with fast colour change, consistent high quality finishing with over 20% material saving and improved output – to find out more about how CEFLA finishing solutions can help your business contact us today!
We'd Love To Hear From You!
Contact us today at sales@mpsmachines.co.uk or give us a call on +441162401795 (phone) / +447799896769 (mobile).