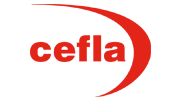 ULTIMA Kitchens, based in Pontefract, are one of the largest and prestigious manufacturers of Kitchens in the UK. When choosing a partner for their extensive paint finishing requirements, owner, Alf Ellis, and his management team, selected CEFLA due to their world renown product range, superb manufacturing facilities and unrivalled technical experience. ULTIMA are now completing phase 2 of the installation project, at a cost of over £4,000,000, with phase 3 starting later this year, with a budget of over £2,000,000. This high volume, high quality installation contains many different products from the CEFLA range, from the stand alone MITO reciprocating spray machine through to the IGIOTTO App in-line twin robot with 3D scanning and OMNIDRY high volume automated drying solutions. In the coming weeks we will focus on these different elements, starting with the MITO….
THE MITO RECIPROCATING SPRAY MACHINE
The MITO was one of the first machines to be installed on phase 1 of Ultima`s project, to allow production of painted doors to continue whilst the main installation was being manufactured. This stand alone machine is equipped with a single reciprocating arm with 4 guns, has a paper belt conveyor, and a panel cleaning device at the infeed station. The outfeed conveyor is connected directly to a custom built drying room where products are off loaded onto racks for drying purposes. The MITO is two man operated when in full production, and ULTIMA production charts have shown over 1200 varying size components have been coated in a single shift. Click here to find out more.
Options and benefits
Fully pressurised cabin with curved Plenum for improved application and quality
Single or twin arm configurations with 2+2 or 4+4 guns
Infeed reading barrier of component widths for gun control lacquer saving
Valves for fast automatic colour/product change/ minimal waste, controlled via software
Paper belt conveyor or patented carbon belt recovery system
Valves for fast automatic colour/product change with minimal waste
Easy access for maintenance and replacement of dry filters
MITO user`s claim a saving of 15-20% on paint usage compared to manual spraying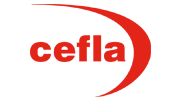 We'd Love To Hear From You!
Contact us today at sales@mpsmachines.co.uk or give us a call on +441162401795 (phone) / +447799896769 (mobile).