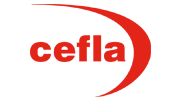 Established in Littleborough Lancashire in 2003, PDS Doorsets are specialists in the preparation of wood veneers and timber utilised in the production of doors, frames, panels and associated joinery for use in the commercial interior construction market, encompassing office, education, health, hotel, new build and retail .
"In our ever demanding market place, achieving the highest standard of finish on a consistent basis was our goal" said Tim Fairley Managing Director of PDS Doorsets. "We looked at a number of manufacturers of finishing equipment and found the Cefla machine for lacquering our doors was head and shoulders above the competition".
For PDS Doorsets application, they chose the Smartcoater MF EVO (roller coating machine) in combination with the UVR M1 1300 UV Oven RCL Both machines were positioned in line combined for the fast application of the UV Lacquer with instant curing .
The lacquer line was installed with little or no fuss by the resident UK Cefla engineers commissioned all over 3 days, and shortly after materials were supplied and finished doors were coming off the line.
The machines can be used for base and top-coat finishing with varying gloss levels, the application method is simple, doors are placed on the in-feed table driven into the roller coater where an even measured coat of the UV lacquer is applied then instantly dried (cured), the door can then be immediately handled, even packed and stacked.
Smartcoater EVO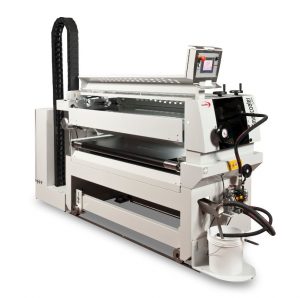 Smartcoater Evo is designed for roller coating panels and flat furniture doors. It is available in a range of configurations: with fixed or self-levelling floating head, with automatic longitudinal and transverse adjustment, ideal for working with panels that are not perfectly calibrated. The applicator rollers and dosing assembly can be fitted with different types of cleaning blades to allow the use of various coatings. Lastly, the Smartcoater Evo control board is equipped with a touch screen for management of all machine parameters.
The equipment payback is very fast, as past CEFLA customers have found. This is primarily because the amount of lacquer used in the CEFLA roller coating system is, on average, one tenth of the amount used by the spraying method. Although UV lacquer is typically twice the price of PU based lacquer, this still means the cost of UV is one fifth of the price of PU.
There are many other benefits too, but looking at the lacquer costings, according to CEFLA, when compared with a solvent-based PU lacquer, the UV lacquer costings make good commercial sense – see box below.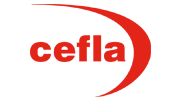 We'd Love To Hear From You!
Contact us today at sales@mpsmachines.co.uk or give us a call on +441162401795 (phone) / +447799896769 (mobile).